Imperfetto was produced by AMARACMAND, an organic wine farm located at the bottom of the small northern-eastern-Italian village of Sorrivoli. The farm represents the future and the legacy of a great wine territory.
The wine is 100% "Sangiovese Superior" Organic Grapes, 15-day-withered, handpicked and zero-kilometre-brewed with no added sulfites and allergen-free. Aging in French Oak barrels for at least 6 months. Bottle aging minimum is 8 months.
AMARACMAND competed Imperfetto to Asia Awards 2019 and won Gold, awarded by Asia Import News.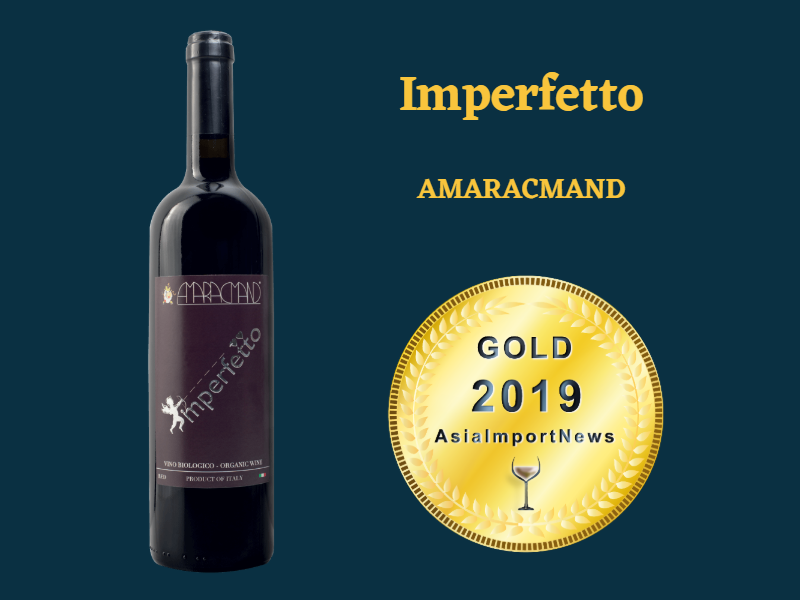 It's colour is ruby red with orange nuances. Aromas of red roses, cherry, wild berries jam, black pepper and licorice. Smooth and intense taste revealing the good structure and well-balanced tannins. Pleasant finish with fruity and spicy overtones.
It is recommended to be paired with grilled meat, stews, sausages, and steamed meat.