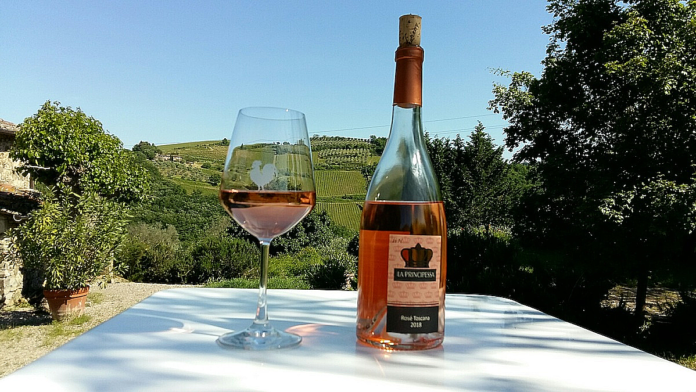 La Principessa 2018 was produced by Werner Hahn Winery, a boutique winery in Greve in Chianti. Their wines are popular because they produce wines 100% handmade and they only use the best grapes from their vineyard for their wines.
La Principessa 2018 is one of the premium quality wines of Werner Hahn Winery. Every customer that tasted the wine says that it has an exceptional taste. Due to the refinement in small wooden barrels, also with the rosé wines, we give the wine that extra touch of taste.
It has joined America Wines Awards 2019 and was awarded Gold by America Wines Paper.
It has a salmon pink color with copper tones. In the fragrance fruity notes of white peach, apple, limes and tropical fruits. Full, structured and fresh taste with a long-lasting mineral and balsamic vein. It is a rosé wine made from 100% Sangiovese grapes.
The wine is a charming, fragrant, very elegant and fruity rosé that is able to open the heart and inspire the spirit.